Sunday, November 29, 2009
Thanksgiving Smoke
What I smoked for Thanksgiving: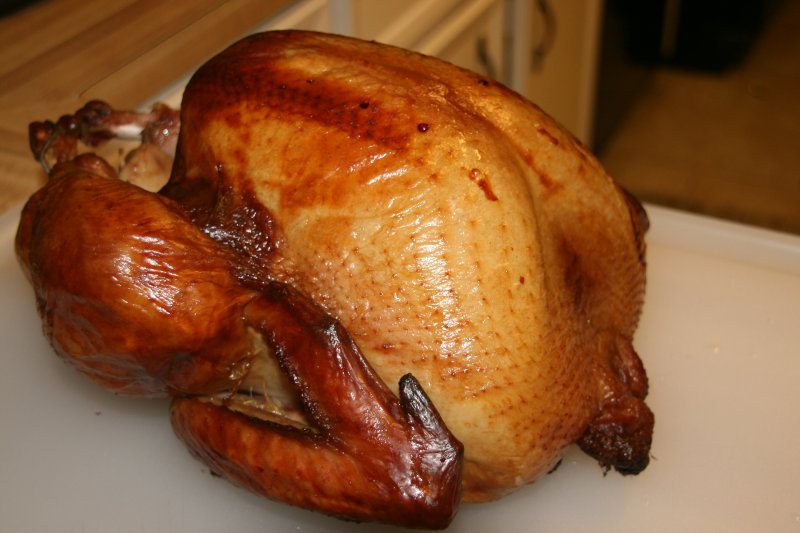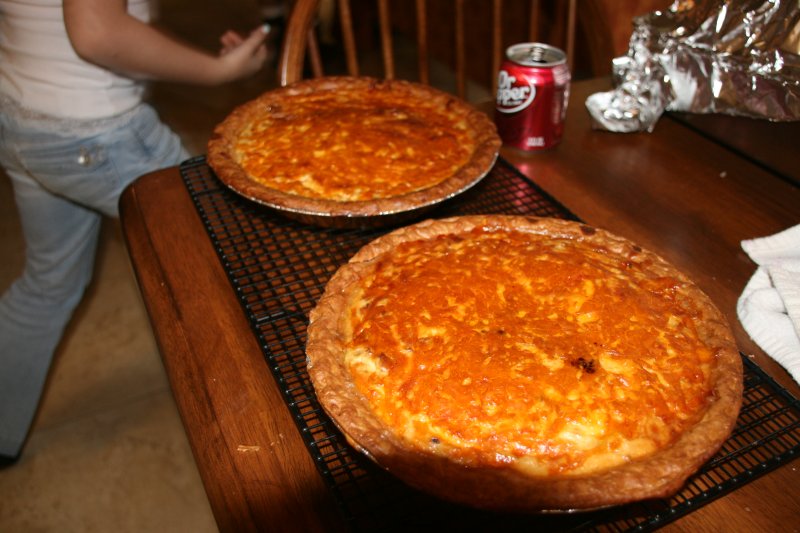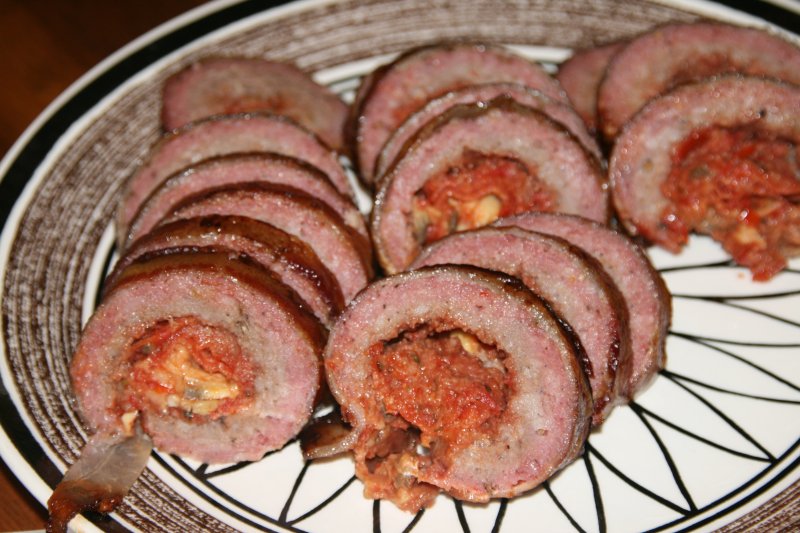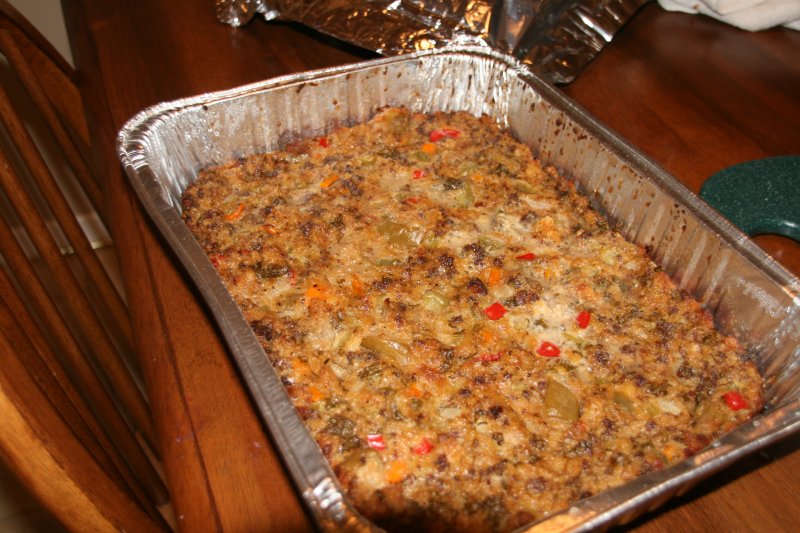 1 1/2 sticks butter
1 large onion, chopped fine
3 medium celery stalks, chopped
1/2 green bell pepper, chopped
1/2 red bell pepper, chopped
1/2 yellow or orange bell pepper, chopped
2 tart apples, cored and chunked (do not remove skin)
1 pound breakfast sausage with sage
6 cups seasoned cornbread crumbs
2 tsp sage
1 tsp thyme
3 to 4 cups turkey or chicken stock
1/3 cup fresh parsley
Fry onions in half of the butter until they appear clear. Add celery and peppers, and fry until tender. Remove from stove and place in mixing bowl. Fry apples in the remaining half of the butter until slightly brown. Cook sausage. Drain and discard fat. Put sausage in bowl with onions, apples and all remaining ingredients. Mix everything together and place in casserole dish. Bake covered at about 350 degrees for about 45 minutes. Remove cover and continue baking until top is brown and crusty...about 15 minutes.
Makes enough to stuff an 18 - 20 pound bird.
comments
Thursday, August 27, 2009
Friday, July 03, 2009
Friday, June 19, 2009
Saturday, June 13, 2009
Monday, October 17, 2005
Sunday, August 21, 2005
Thursday, July 28, 2005
Tuesday, May 24, 2005
Saturday, April 30, 2005
Friday, April 08, 2005
Tuesday, March 29, 2005
Friday, April 23, 2004